When I got started with content upgrades, I had zero desire to login to my email marketing provider and set up each one.
I didn't want to make a new form.
I didn't want to make a new automation.
I just wanted to login to WordPress, write my blog post, and add my content upgrade. No annoying setup—just upload it and have it work.
So, I built that, and it was awesome. But it was kind of a rudimentary thing that I threw together that worked for me. It wasn't really polished enough to distribute, so I didn't.
But over the last few weeks I've been rebuilding my plugin into something that's even better—something that is polished enough to distribute. And now it's finally here!
Easy Content Upgrades
Easy Content Upgrades integrates with ActiveCampaign, MailChimp, and MailerLite. It allows you to manage all your content upgrades without having to fiddle with forms, welcome emails, automations, or weird hacks (particularly where MailChimp is concerned).
Here's how it works: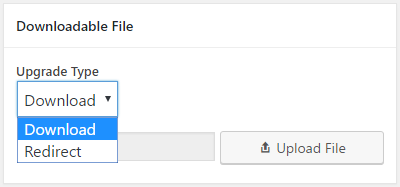 Upload your content upgrade file directly through WordPress.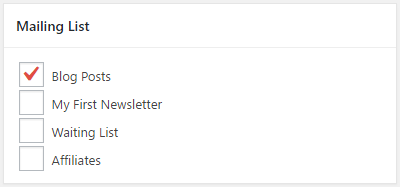 Select which mailing list you want to add new subscribers to.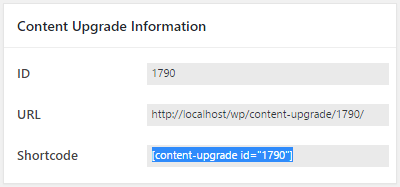 Copy and paste the shortcode to embed your content upgrade on any post or page.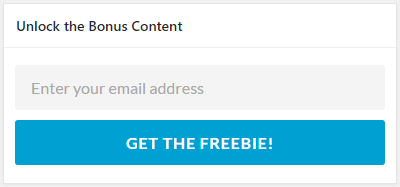 Your viewers see a form where they can enter their email (this is totally customizable!).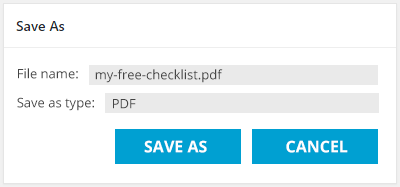 If that email is already on your list, they get the download prompt for the upgrade immediately.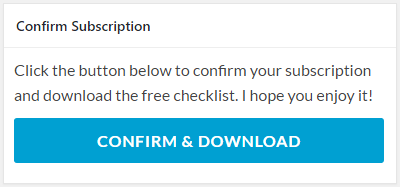 If it's a new subscriber, they're sent an email to confirm their subscription, and then they're taken to the download
Problems this solves
After the initial plugin setup, you don't need to login to your email provider at all to add a new content upgrade.
Existing subscribers can still access any content upgrade on your site. No errors about how they're "already subscribed" or other funky things.
No need to manage multiple lists with multiple welcome emails (*cough* MailChimp *cough*).
You can add as many content upgrades as you want without dealing with hacks or weird complications.
The content upgrades are delivered after completing a double opt-in.
But for me, using ActiveCampaign, the most important thing to me was saving time. I didn't want to login to ActiveCampaign each time I wanted to add a new content upgrade. I didn't want to have to set up a new form or a new automation or any of that stuff. I just wanted to quickly put everything together right inside WordPress, and that's what Easy Content Upgrade accomplishes!
Totally customizable
I knew that a lot of people were going to want customization. They want the opt-in forms to match their blog design, which is totally understandable.
Easy Content Upgrades integrates with the WordPress Customizer so you can see a live preview of your form design as you're working on it.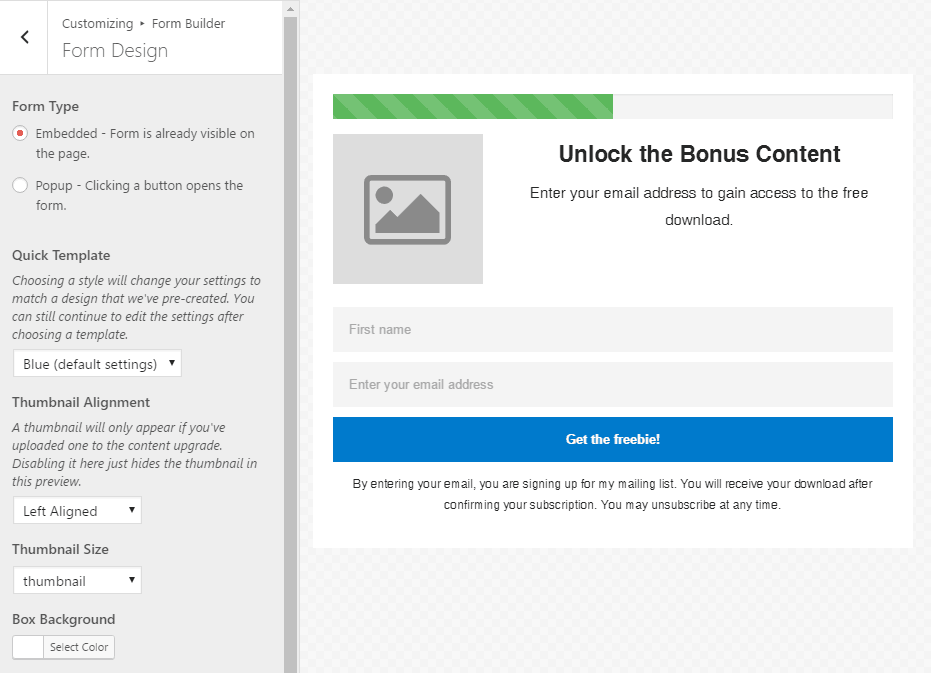 Change colours.
Have a popup (button trigger) or embedded form.
Show a thumbnail (and choose the alignment/size).
Optionally show a cool progress bar above the form.
Customize all the form text (globally and on a per-upgrade basis).
Plus, I even put together three "quick templates" you can select and the settings will automatically be configured to designs I bundled into the plugin.
Manage your resource library
Easy Content Upgrades also comes with a resource library. You can add your content upgrades to the library and let subscribers access everything at once—all on one page.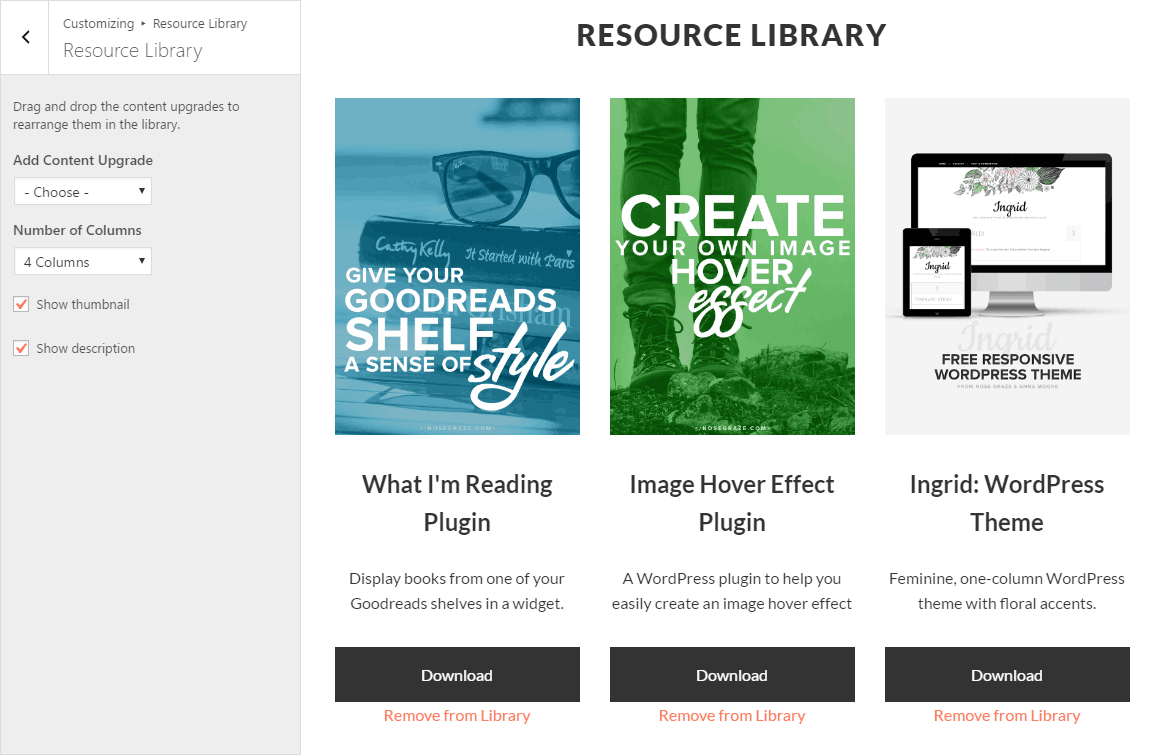 The key to unlocking the resource library is entering an email address that's subscribed to your list. So your subscribers don't have to remember some password—their email address is the key! Doesn't that make more sense?
The resource library is also integrated into the Customizer. You can change the number of columns, drag and drop each upgrade to rearrange them, and toggle some of the display options on and off.
Get Easy Content Upgrades
Easy Content Upgrades currently integrates with ActiveCampaign, MailChimp, and MailerLite. ConvertKit is coming soon! 🙂