GUESS WHERE I'M GOING!!
(Though the title obvs gave it away.)
My husband and I are jetting off to Hawaii for a few days! Most of the time is actually going to be spent travelling because we're 100% nuts. We're taking a route that involves multiple connections because:
Then we can do the whole thing in FIRST CLASS, BABY.
We'll be coming away from this trip with immediate gold status with British Airways (actually we'll be a few points behind, but we'll get them in the next few months!).
So it's 100% worth it in my opinion. Plus it's going to give me tons of time to work on Make WordPress Your Bitch (which you should totally sign up for if you haven't already!).
Before I go, let's do a quick status update.
There are some super awesome things afoot and I just want to touch base with all you rockstars before I head out.
First, awesome and exciting things are in store for Nose Graze.
I have plans, you guys. Epic, epic plans that I'm incredibly excited about.
I'm not going to reveal everything just yet. I think at this point it's one of those things where I'm afraid everything is going to collapse if I reveal all the deets right now. But for now I'll give you this exciting photo:
And let you know that I'm hoping to bring other bloggers on board. I haven't talked to them yet or anything, but I have several bloggers in mind who are going to fit my plans PERFECTLY and I hope they're as excited as I am about this idea (fingers crossed!). My tentative reveal date for these plans is sometime between late September and mid October, so stay tuned.
UBB folks, this one is for you. Now is your chance to give one rating to an entire series!
This add-on was actually requested by an awesome book blogger. She wanted to be able to give an entire series one overall rating. She asked and I listened!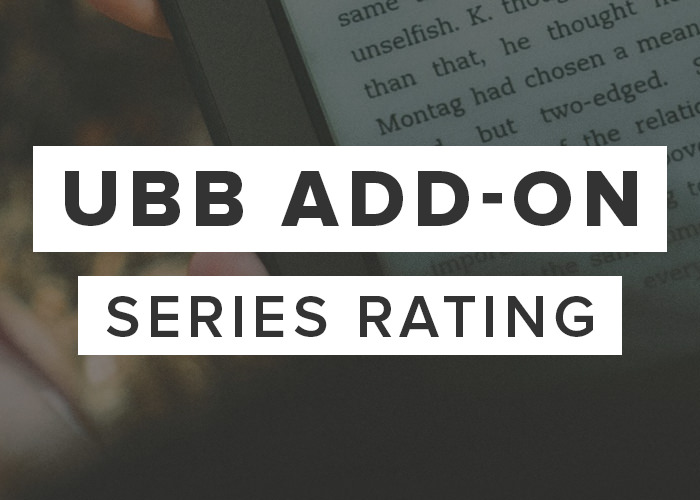 With this add-on you can either let the plugin automatically calculate the series rating (by averaging out all the ratings for individual books in the series) or you can manually choose your own rating.
For more deets, check out the purchase page:
Learn more about series ratings
I'm not done with you yet, UBB lovers. Get four best-selling add-ons for only $27 (30% off!).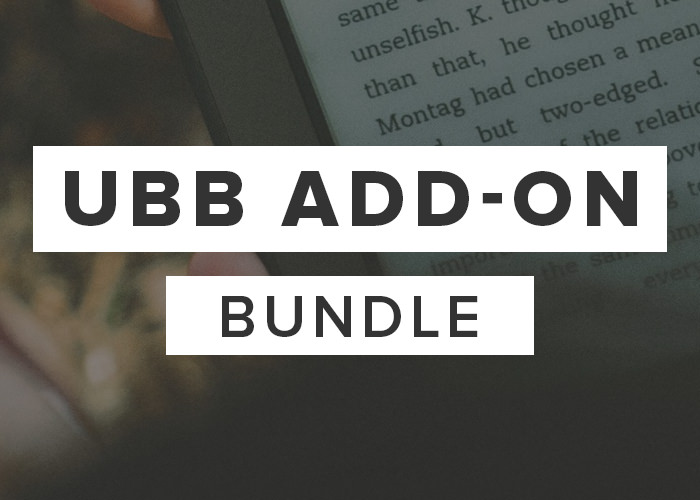 With so many add-ons under my sleeve, it was time to admit that they were getting pretty pricey if you want to buy several. So I've gathered four of the best-selling add-ons and bundled them together for you with one new price: $29. That's more than 30% off the price if you were to buy them all individually. SNAAAAAAZZY!
I want in on this bundle action!
See you in one week, awesome people!
Until then, have a guess at what my awesome, secret plans are! Any ideas?